About Us
E-Z Marine makes boating a carefree & memorable experience!
We are a full-service boat dealer, located in the Adirondacks of Upstate New York. We sell new boats & motors for Bayliner, South Bay, Manitou, Crest, Hurricane, Lowe, Alumacraft, Polar Kraft, Mercury, Yamaha, and Suzuki. We service all boat makes and models in our marine repair shop. We can handle all of your boating needs in a courteous and professional manner. The E-Z Marine & Storage Service Area includes: Brant Lake, Loon Lake, Schroon Lake, Lake George, Indian Lake, Saratoga Lake, Cossayuna Lake, Lake Pleasant, Sacandaga Lake, and the surrounding areas.
---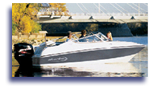 Boats Rentals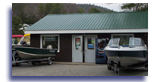 Boat Sales & Marine Store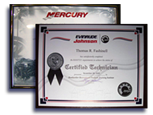 Certified Technicians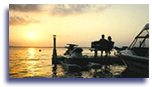 Docks Sales & Rentals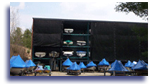 Winter Storage
E-Z Marine & Storage Boat Services:
Boat Sales
EZ Marine is an authorized dealer for Alumacraft fishing boats, Bayliner bow-riders, Crest pontoons, Hurricane deck boats, Lowe pontoons & fishing boats, Manitou pontoons, Polar Kraft fishing boats, South Bay pontoons. We also have a stock of aluminum utility & jon boats for sale. Used boats are also sold on consignment through our easy to work with brokerage program. We have the largest selection & inventory in the Adirondack park in one location!
Motor Sales
With the best brands available on the market today with Mercury, Suzuki, and Yamaha we'll been sure to have the solutin for your repower needs.
Trailer Sales
We've expanded into trailer sales from EZ Hauler & Mission with various styles of Cargo, Snowmobile, Car, Dump, and Utility Trailers to get just about any job done.
Boat Rentals
Our rental fleet offers the newest, cleanest, and sportiest boats anywhere in the area. You can rent tri-toon pontoon boats & deck boats by the day or week. All reservations, availability and answers to your questions can be done here.
Boat Supplies
Visit our Ship Store today for anything from oil & filters to tubes, skis, or floating mats. You might also try visiting our new online accessories store here.
Repair Services
We have highly trained and certified technicians on staff for repairs and service on your boat, jet ski, motor, etc. For questions on service or to schedule an appointment, please stop by the office or call for an appointment.
Dock Sales
We sell Hewett Docks, CanDock, and Shore side dock Systems. We have dock parts and accessories available in our retail store.
Dock Rentals
We have dock rentals available on Brant Lake. Please call for fees and availability at our Marine office.
Winter/Summer Storage
We have indoor & outdoor storage for your boat, Jet Ski or trailer. Please call for rates and availability.
Trailer Inspections
We do all trailer inspections on site. Please call for an appointment.
---
History
Bernie's original idea was to start a business to produce injection molded plastic products (Bernie's field of expertise as an Engineer). He and his brother Robert, constructed the first building in 1989 on property he had bought from his mother. To pay for the building the first few years Bernie decided to store boats and cars. After the first couple of years passed by, he realized there was a high demand for boat storage. Due in part to his love of boating he then decided to focus his efforts in this area.
The main facility, when first built consisted of 5,000 sq. ft. It was expanded in 1992 to 6,600 sq. ft. to accommodate more boat storage. Bernie also saw that there was a need for self-storage and expanded into this business in the early 1990's by taking a small portion (400 sq. ft.) of the main building to provide self-storage units to the public. In 1995 an additional 400 sq. ft. (portable storage units) was purchased to satisfy the ever increasing demand for self-storage. Again in 1998 an additional 500 sq. ft (portable storage units) was added to deal with the demand.
In 1997 the demand for indoor boat storage outpaced the capacity he had to offer, so additional boat storage space was acquired by building a modern state of the art boat rack storage building. The new building has the capacity to store up to 45 boats.
Sales over the past 5 years have grown at an average rate of 42.6 %. In 1998 we began to focus on providing high quality boat repair service. We hired one full time mechanic to service and repair boats. A section of the main storage building was partitioned in 1999 to accommodate the need for boat servicing repair.
For the 1999 season Bernie began selling new boats, consisting of pontoon boats, aluminum boats and canoes. Bernie also increased the number of used boats bought and sold outright or on a brokered basis. Sundancer pontoon boats were purchased and sold for the 1999 season. Due to Sundancer's unique features, quality, cost and availability this product has considerable advantages over other products in the marketplace. This boat line is available in three different series with a variety of options. Lengths range from 18 feet to 28 feet. The key factor with this product is pricing and product quality. The different series gives a wide range of options and styles available to the consumer.
To power our boats we took on Nissan outboard motors in 1999 and Mercury Marine outboards in 2000. Mercury is the number one producer in the world of marine outboard engines. Mercury has a full line of two stroke, four stroke and direct injection two strokes available. Horse power availability ranges from as little as 2.5 hp to a maximum of 350 hp. Nissan outboard motors have a reputation for dependability, reliability and unbeatable price. There are 17 models to choose from ranging in horse power 4.0 to 115hp.
For the 2001 season, we added Monarch Aluminum fishing boats to the line of products we sell.
For 2002, we completed our retail store featuring marine accessories and supplies.
In 2003, an addition was made to our retail store building in order to accommodate more display space for retail items and provide more office space for boat sales and administration. We have incorporated and changed our business name from EZ Storage & Marine to EZ Marine & Storage, Inc.
In 2005 we entered the boat rental market. We service area lakes with clean, well maintained boats at afordable prices.
In 2010 We purchased property across from our office and converted it into a sales lot. This allowed for much better display of used and new boats.
In 2014 a new two story addition with full basement was completed on our retail store. We offer a complete line of products for boating and your tailering needs. New sales office and additional retail space was added.
For 2016 we purchased even more property to allow for additional 300+ boats to be stored.
In 2017 we nearly doubled the size of our sales lot including lots of landscaping. A new 4,000 square foot tent was added to our expanded sales lot helping to make it possible to shop our selection of new & used boats on rainy days.
In 2018 the big news was about our newly constructed storage building which now houses 80 plus additional boats through the winter. This brings our indoor boat storage to over 120 units and provides the best possible protection for boat storage and keeps the landfill free of used shrinkwrap. We also made investments in our employees buy adding several year round positions which let's us stay open for sales & service through the winter months.
2020 brought some more news with the introduction of two more boat lines. We introduced Bayliner bowriders and Hurricane deck-boats to our sales lot. Both brands that focus on quality and value and have been a staple in the boating industry for many years.
The business continues to grow with customer service as our main objective. Our mission is to provide our customers with the highest quality products and services possible, making their boating experience carefree, memorable and exciting. "We don't just sell boats; we sell the whole boating experience."