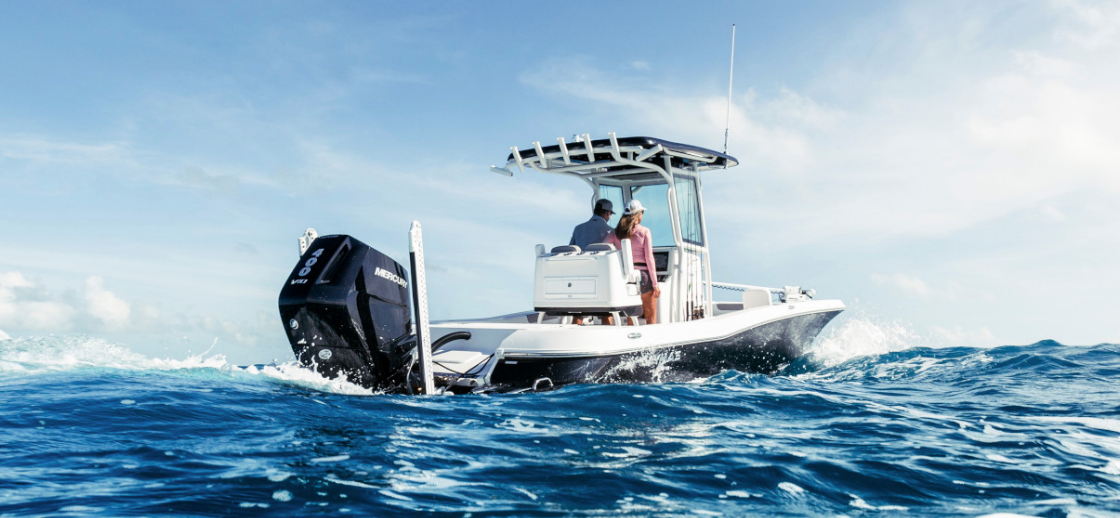 THE EVOLUTION OF PREMIUM PERFORMANCE
Mercury® 5.7L V10 350 & 400hp Verado® Outboards
All of us here at E-Z Marine are excited to talk about the new Mercury 5.7L V10 350 and 400hp Verado outboards! Continuing Verado engine family's legacy of providing premium marine performance. With the strength of the outboard segment's first V10 naturally aspirated powerhead, they deliver extraordinary power and capabilities so you can confidently explore beyond the horizon. Take command of the water with innovative SmartCraft® technologies and advanced digital controls that make boating effortless. Exceptionally smooth, quiet and refined, Verado outboards transform your boating experience.
Intuitive, Innovative Features
Effortless Control - Digital Throttle & Shift (DTS) controls deliver smooth, quiet shifting and instant throttle response, with zero hesitation. Advanced electro-hydraulic steering enhances the driving experience at all speeds, providing complete control and confident handling wherever the water takes you.
Exceptionally Smooth & Quiet
The rugged, refined Advanced MidSection (AMS) mounting system cradles the powerhead to isolate vibration, while careful tuning dampens induction sounds and nearly eliminates injection noise. So you can enjoy your conversations and cruise with comfort.
Adaptive Speed Control
The Adaptive Speed Control feature lets you maintain engine rpm despite changes in load or conditions. Climbing large swells is easier. Cruising at low speeds is smoother. Carving out tight turns is effortless. You just point the bow toward your destination, and Verado takes it from there.
Precision Gearcase
At high speeds, the hydrodynamic gearcase slips effortless through the water, maximizing efficency and enhancing stability. At low speeds, its large-diameter Revolution X prop powerfully grips the water, giving you confident, authoritative handling around the docks, while providing instant hole shots when it's time to move.
Advanced Sound Control
Choose the sound that moves you with the industry-exclusive Advanced Sound Control feature. It lets you toggle between a whisper-quiet exhaust tone or a throatier growl at startup and idle, for those times you truly want to hear the horsepower.
Verado Advantage
Corrosion Resistance: Advanced alloys. Durable coatins. Sealed electronics. Easy-to-use freshwater flush system. Verado outboards come packed with premim corrosion-preventive technology that enables them to stand up to the most demanding marine environments.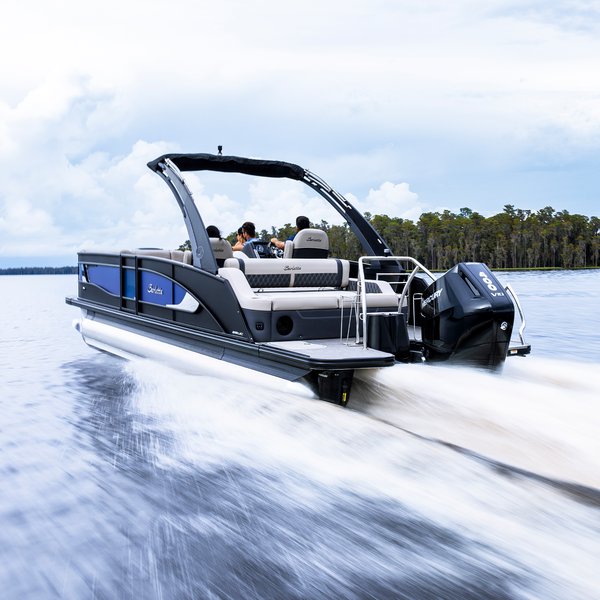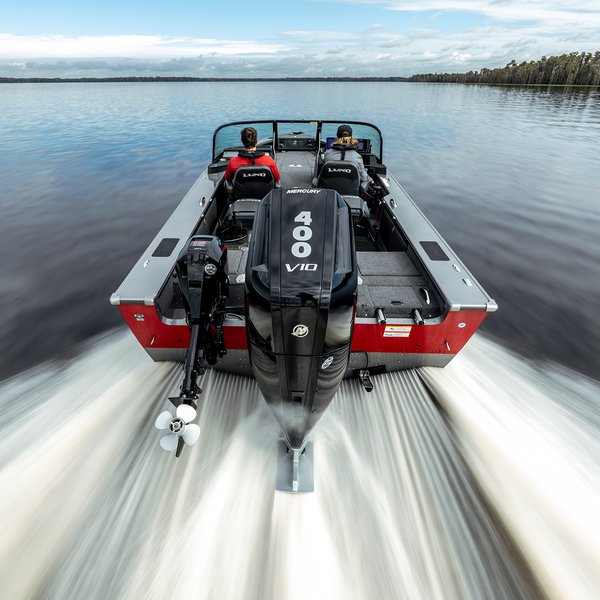 Posted: Nov 21, 2022
---