News & Specials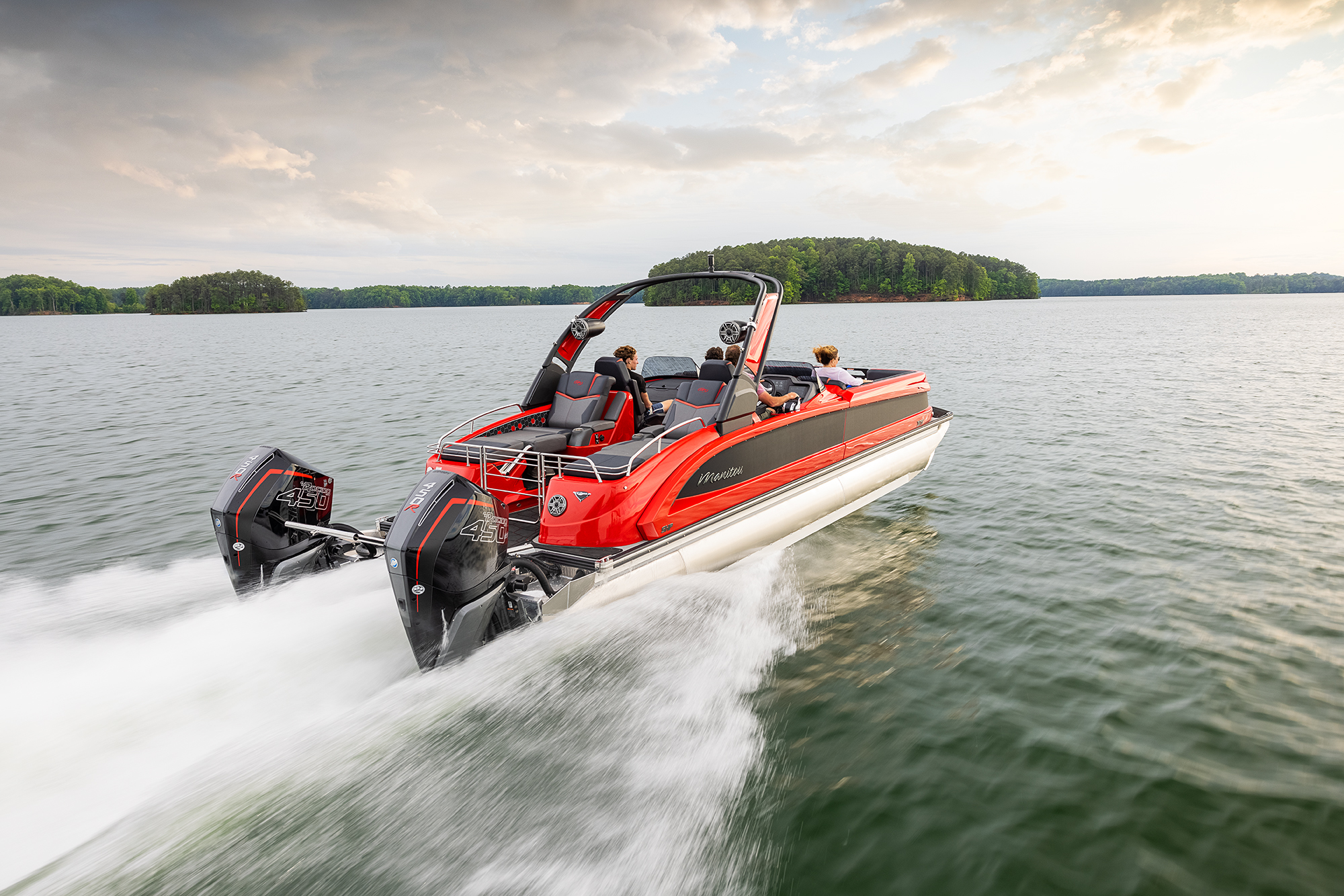 Manitou Pontoons Have Arrived!
E-Z Marine is Proud to another fantastic performance pontoon brand in Manitou Pontoons to our already impressive line-up!

MANITOU MOMENTS
MAKE MEMORIES THAT WILL LAST A LIFETIME
It's time to discover a new kind of pontoon. A pontoon that is created to stand out, deck up and deck down. Crafted to deliver unrivaled experiences, this is simply unlike any other pontoon on the water.
Our team crafts every Manitou inch by inch to ensure each boating day is one to remember forever. We take this responsibility seriously and with pride, always holding ourselves to the highest standards and looking for new ways to exceed expectations.
We live for the thrill of days out on the water and love the chance to share that passion with our boaters. Our best journeys are the ones we take together, the moments that cannot be summed up into words, and the memories that will last a lifetime in our minds, and more significantly in our hearts.
Reimagine what's possible - discover Manitou.

At Manitou, we didn't lower our expectations to meet traditional pontoon performance standards. Instead we raised capabilities to challenge an entire industry. Better hole shots, quicker planing, unrivaled handling, and increased stability in rough water are hallmarks of the Manitou V-Toon hull. No empty promises, just pure performance unanticipated from a pontoon boat.
https://www.manitoupontoonboats.com/us/en/
Posted: Sep 13, 2021
---