News & Specials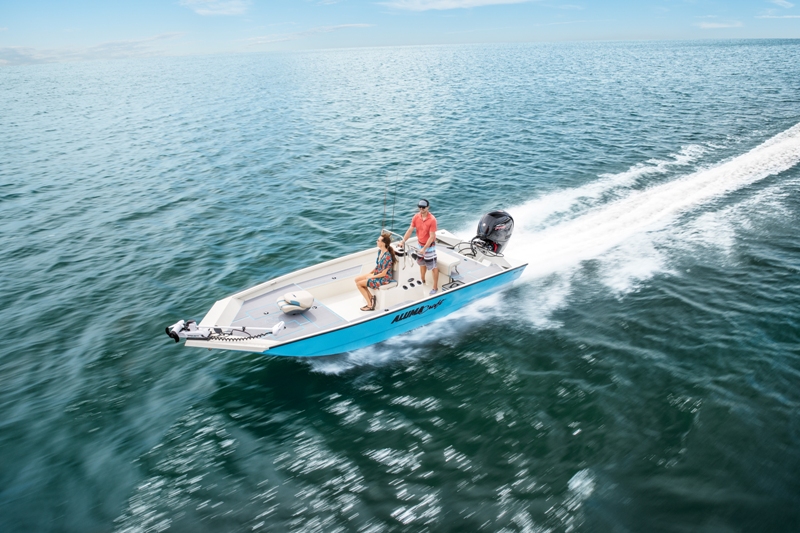 E-Z Marine is Now a Full-Line AlumaCraft Dealer
"At Alumacraft, we get it. There's no such thing as a bad day of fishing. Time on the water can diminish the chaos and drown out all the buzzing background noise of life. Not every day on the water is about peace and tranquility – sometimes the fish fight back. And we're ready for them. We put the effort in where it's going to make the difference. We know the right technology and intelligent design can make a good boat great. We've been perfecting the craft since 1946. We know our stuff and we want to bring more people into this sport we love."
Superior Hull Design
The Aquadynamic design of our gull-wing-shaped hull results in quicker planing, better handling, and superior boat control even in harsh conditions. Alumacraft's exclusive 2XB full-length, twin-plated hull offers twice the strength and protection from the bow to the transom. A superior hull design that dramatically reduces sound and vibration, paired with larger aircraft grade rivets and a seameless one-piece hull bottom, means a soft, quiet and dry ride, even in rough water. Alumacraft's welded Mod V-hulls are built with an angled frame and shallow draft to allow for optimal speed, increased maneuverability, higher stability, and a lightning-quick hole shot.
https://www.alumacraft.com/us/en/
Posted: Sep 13, 2021
---