News & Specials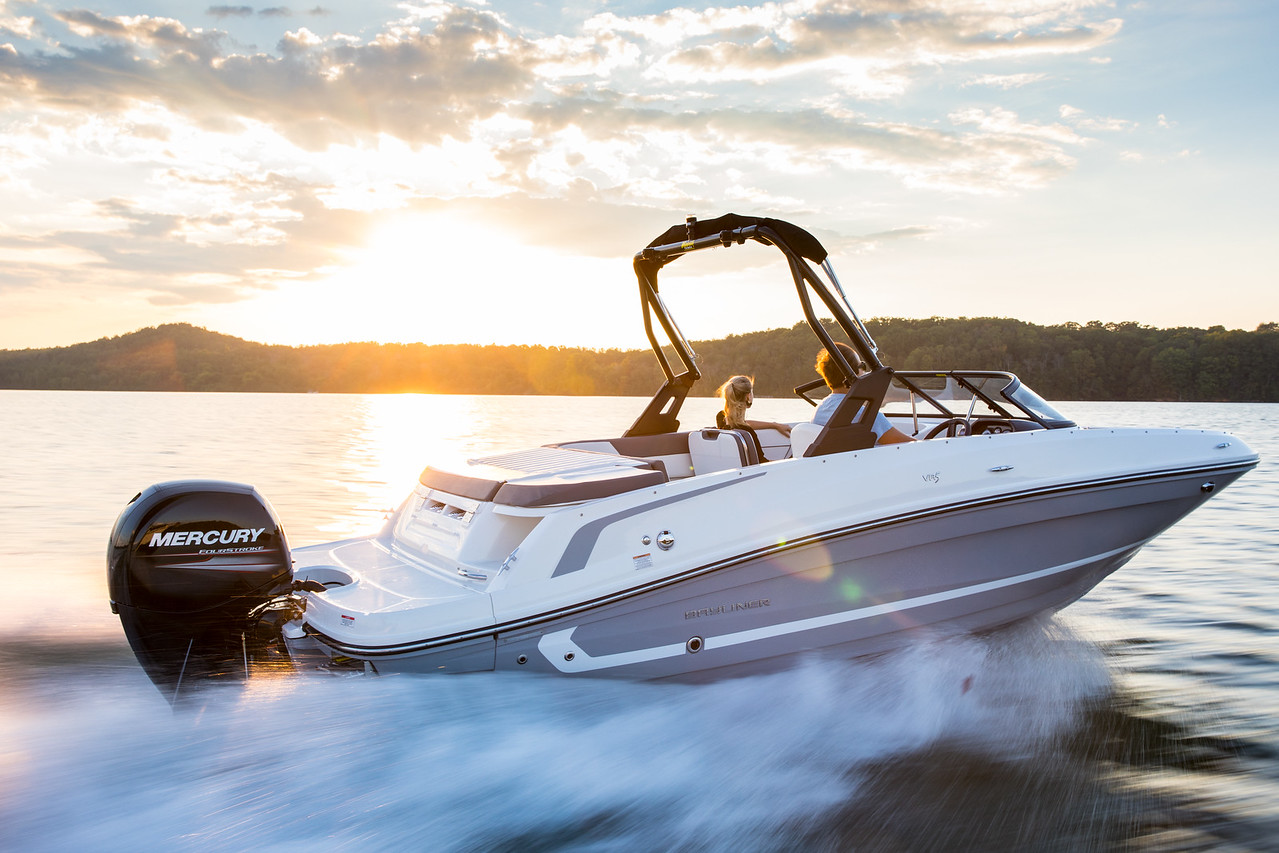 We Are Now a Bayliner Dealer!
We are excited to have just signed up as the Bayliner dealer for the Capital region and Southern Adirondacks. We now are able to offer Bayliner's extensive selection of bow riders and deck boats in a wide range of sizes and price points to fit your needs. Stop by today to put your name on one before the 2021 model line sells out!
Here is Bayliner's Company Profile:
Bayliner is the world's largest manufacturer of recreational boats. Established in 1957 by Orin Edson, Bayliner currently has over 400 dealers in over 60 countries around the world. The company operates as part of the Brunswick Boat Group, a division of the Brunswick Corporation.
Thoughtfully engineered boat designs, top-quality materials, and the trusted Bayliner name come together for a sole purpose—and that's your complete satisfaction. We understand your needs because we're boaters as well. Dedicated storage spaces keep your boat deck clutter-free and safe. Optional electronics ensure confident navigation. Perfectly paired engines provide optimal performance and efficiency
From the variety of hulls to the versatility in each model, our goal is to make your Bayliner ownership the right choice for your needs and your lifestyle. So go on—launch your boat. Explore new horizons. Anything is possible in a Bayliner.
We've earned seven consecutive CSI awards. An unprecedented feat among value segment brands. And these awards aren't driven by advertising volume in a boating publication. These are consumers just like you, voting with their hard-earned dollars. This gives added credence to the loyalty Bayliner owners have for their boats like little else can. These awards are the coveted Marine Industry Customer Satisfaction Index (CSI) Award from the National Marine Manufacturers Association. No fluff. Just the right stuff.
Posted: Dec 8, 2020
---