News & Specials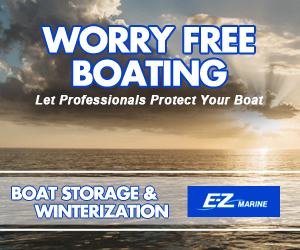 Worry Free Boating
Worry Free Boating is Here!
Sure, it still feels like summer and you are getting every bit of sunshine you can. Soon it will be time to protect your investment. Bernie the pontoon man is offering a new worry free boating program.
Bernie will come directly to your home and pick up your boat and tow it to ez marine for you. EZ will winterize, shrink wrap and store your boat and deliver it to you in the spring for one low price.
Contact bernie at ezmarineandstorage.com and ask about worry free boating.
*some geographic restrictions apply. Contact ez for all details.
Posted: Sep 23, 2017
---